Sometimes it's better to let others do the talking...




Thank you for visiting the Testimonial section of my website. Here you can read what clients have said about their experiences with me as their agent.

And to those of you who have contributed testimonials, thank you so much for entrusting me with your business and sharing your kind words of gratitude. It was truly an honor to work with each and every one of you.


---
The Miller Family, Bridgewater Estate Sale
We would love to tell you about our wonderful experience having Jeanne Feenick as our real estate agent. We needed to sell the home as part of an estate. We are from out of state and had to handle everything over the phone. Jeanne was our savior. She had great ideas on what needed to be done to make the house marketable. She worked with our difficult Contractor to make certain that all the work was completed. She even pitched in to help with some of the tasks. We knew we were in very good hands.
During the selling process, she kept us informed of the showings and the feed back from the other realtors. We were able to make some minor improvements to help with the showings. She also worked closely with us on the price to make certain that the listing generated good traffic. In the end she brought us a well qualified buyer who was able to close without any problems.
We expected that we would need to make several trips to the house in order to get it sold. In the end Jeanne handled everything for us, and we did not have to go back, even for the closing. We are eternally grateful to her for all her hard work and dedication to our sale. While would never recommend the Contractor we hired, I can whole heartily recommend Jeanne Feenick. We could not have had a better player on our team.
---
Joseph & Eileen Wise, Basking Ridge
If all real estate agents were alike it would not matter who you hired to sell your house. Unfortunately, they are not all alike.

Jeanne Feenick is the model all other agents should emulate. She is knowledgeable, personable, professional, honest, reliable, firendly without being nosey, and very successful at her job. She must not sleep.

We don't know where she finds the time and energy to accomplish so much. Jeanne puts everything into helping you sell your house. She can advise you on the best approach and will be beside you every step of the way. She understands the current housing market and how to help you price your house to attract buyers.

We had previously been on the market with another agency for six months. The entire experience was negative and depressing. We decided to take a break for the next six months before listing the house again in the spring.

Jeanne Feenick was the first of many agents to call us at the end of the contract. She was the only agent who was not negative, rude, or insulting. Jeanne was very patient and asked if she could contact us again when we were ready to list. We agreed - thank heaven.

A couple of months later our house was sold, and so was every other house Jeanne listed that spring. Whether you are buying or selling a house, hiring Jeanne Feenick is the best choice you could make.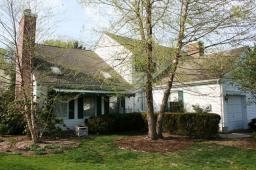 ---
Alex & Olga Urben, Verona
We were extremely lucky to have Jeannie as our Buyer's Agent. She is extremely knowledgeable, experienced and resourceful.

We were first time buyers and Jeannie helped us during the entire process and answered all our numerous questions. She was very patient and spent many weekends with us all over northern New Jersey searching for the house of our dreams.

She is a high energy, extremely hardworking and dedicated real estate agent and a very kind and good humored person.

We highly recommend Jeannie. Thank you Jeannie!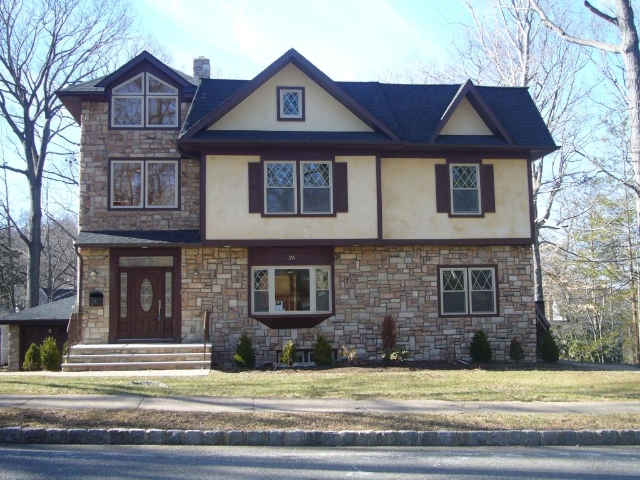 ---
Greg & Bee, Westfield
Jeannie was fantastic as our real estate agent. We were relocating from the Chicago area and as empty nesters, we were not sure whether we wanted a condomium or just a smaller house.

She took us to a number of towns and explained their pluses and minuses. Jeannie listened to our needs and showed us many properties so we could decide. Initially we chose a condominium, but then changed our minds and bought a house instead. Jeannie helped us work through the issues and made sure we were happy with our final decision.

She was there with a smile for us and made us feel special. We would highly recommend her.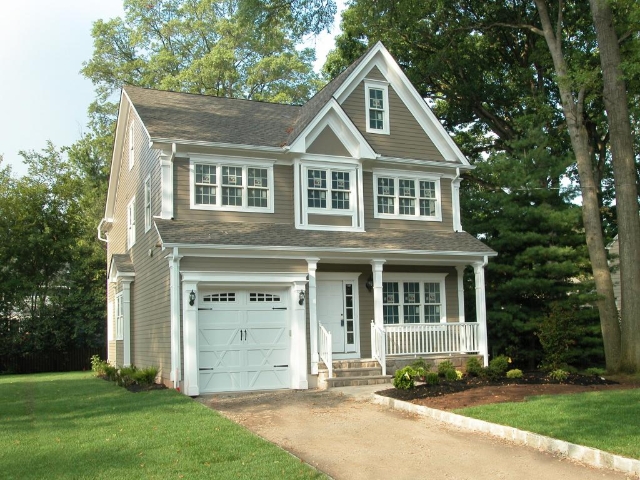 ---
Kyle & Sarah A., North Plainfield
It was a true pleasure to have Jeanne on our team when we bought our first home!

From the beginning we were impressed with her kindness, enthusiasm, sincerity, knowledge, and her thoroughness when answering our questions. Jeanne proved to be an impressive advisor and coordinator during the whole process!

She was very easy to contact and always responsive, plus she has a deep network of local professional to help us with all of our needs.

We can tell Jeanne loves helping families find their new homes, and we are so happy and proud to call her our Realtor.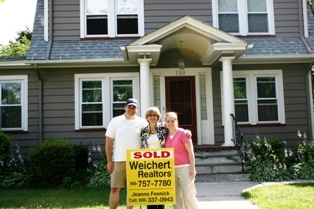 ---
Mark & Christina, Hillsborough
We recently purchased our first home and can honestly say we would not have been able to do it without the help of Jeannie Feenick. She was truly dedicated to finding us teh best home for our budget...and she made sure we closed in time to qualify for the tax credit. She was always available to answer our questions and made us feel like more than her clients...she made us feel like friends.

Each house we saw was an adventure with Jeannie! She made the experience fun and enjoyable. Also Jeannie was not afraid to give us her honest opinion, even if it was negative.

We could recommend Jeannie to anyone. No matter what you're looking for, Jeannie is the best person to find it. She will be there every step of the way, no matter how long it takes, until you get exactly what you want. We are so happy in our new home and we have Jeannie to thank for that. Thank you Jeannie!
---
Arlene, Dan & Lucas, Berkeley Heights
My husband and I didn't have to look far for the services of a great realtor. When Jeannie walked into our home, we knew that we had found the person who could help us find the right tenant for our home.

Jeannie is a professional, honest and hardworking individual. She kept our best interests and wishes in mind as she created the listing, liaised with other agents, negotiated for us and interacted with potential tenants.

The next time we do something in the real estate market, we will definitely look for Jeannie to help us again. She is our realtor-for-life!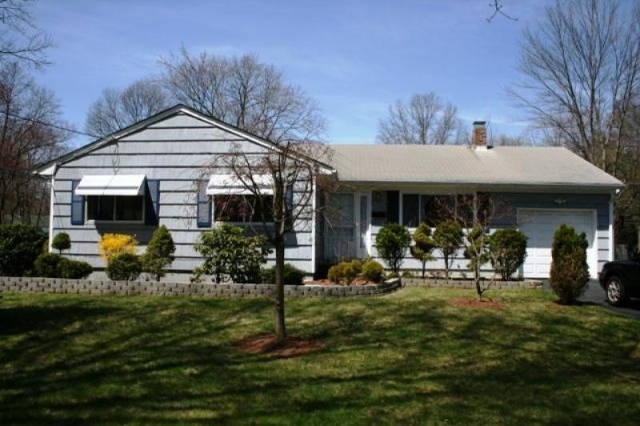 ---
Diane & Tom Kimsey, Martinsville
We began the process of finding a realtor to sell our home by doing an extensive internet search of all local real estate offices and each of their agents. One agent, Jeanne Feenick, stood out from the rest. As others have attested, her web page is exceptional - it actually contains more pertinent data than the web page of several real estate agencies we visited.

We met Jeanne on a Sunday adn by the following Friday we had a signed contract on our home for 99% of asking price. While I realize that our story is certainly not typical in today's market, enormous credit must be given to Jeanne for the incredible job she did of quickly marketing our home on many web sites and showing the home to many realtors both within and outside of her agency. All of this occurred within five days of our initial contact with her.

Our attorney, who has had many dealings with Jeanne, fondly described her as a "machine". That she is. From the minute we contacted her, she assembled her years of business and marketing skills and accomplished an amazing amount in a few days. However, unlike a machine, Jeanne's character is exemplary. Besides being incredibly hard working, Jeanne is kind, honest, empathetic and extremely ethical. She is a joy to work with.

We can't say enough kind words about Jeanne - she is simply the best!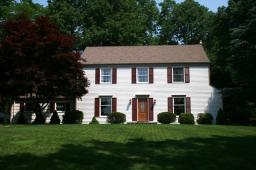 ---
Karen & John Saddler, Long Hill Township
We were faced with selling our townhouse due to job relocation and knew it would be a challenge in this difficult economic climate. In researching realtors we were very impressed with Jeanne's website - the wealth of information indicated that she was a committed, energetic and professional realtor.

From our first contact until the closing she was all of those and more! Jeanne listened to us and our situation and then immeidately put an action plan into place. She presented timely information to guide us in pricing and preparing our property. We went to work immediately and in partnership with Jeanne, we progressed quickly from listing to showings to an offer and contract. She then continued to guide us and keep the process moving smoothly through closing. We were able to move within eight weeks of our initial contact with Jeanne - far surpassing our hopes.

In addition, Jeanne provided needed "moral support" and also dealth calmly and professionally with all parties involved. Jeanne was always honest, ethical and focused on a positive outcome.

We highly recommend Jeanne for anyone planning to sell as she brings the best in knowedge and service to the job. She really is top-notch!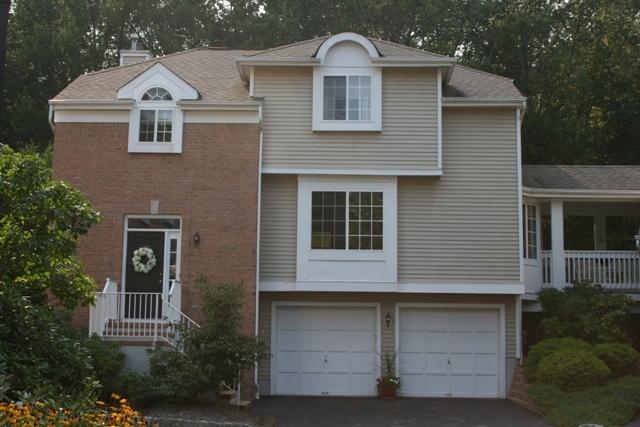 ---
Rohan & Renuka, Woodbridge
There are real estate agents....And then there is Jeannie Feenick, agent 007 of real estate! By no means is it an exaggeration. We thought the agent we first met was great, but what an impression Jeannie made on us the first day we met her. She was smartly dressed with her name tag on her lapel, and carrying her portfolio and an umbrella (yes it was raining). We knew she was a real professional.

The very first day she explained to us very clearly what is involved in the buying process. We were first time home buyers. Within 2 and 1/2 months she took us to 23 or more homes. She never forced us to sign an agreement with her to make her our official agent. She understood that we needed to feel comfortable with her before signing such an agreement. In fact we did not sign that agreement till be made our first offer for the house we eventually bought.

Jeannie was always punctual. She was also very patient, obliging our requests to visit any home we may had found on the Internet or in a local newspaper. She always either answered her phone or returned our calls quickly, except when she flushed her phone down the toilet! You have to listen to that story directly from her! She was very entertaining too!

We noticed the real talent of this agent during and after we gave the offer and signed the contract. She would use all 007 tactics to keep the price low and get as much as possible from the sellers. However, we doubt she had to resort to high speed car chases on the highway or parachute jumps onto the roof of the house we were buying, but she was quite capable of such action.

All this said, the quality of Jeannie that struct us most is her personal touch. She became very friendly with us. We felt we were getting help from a friend, not service from an agent. We owe her for guiding us through the maze of home buying. We do not hesitate a bit in recommending her to anyone who needs to buy or sell a house. We wish her the very best in her future missions.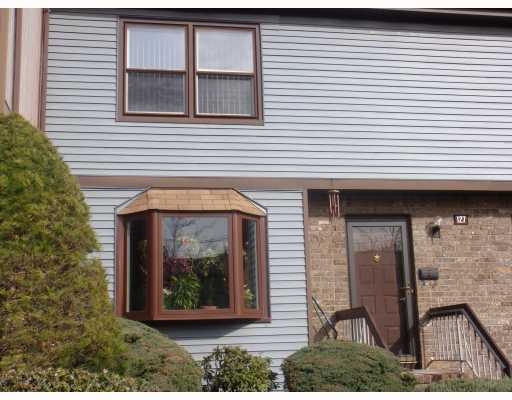 ---
The Matta's, Clinton
We met Jeannie through Trulia and bought our first home recently.

Jeannie has in-depth knowledge of the construction of a home and offers great insight to a new home buyer with little knowledge of homes. She brings her great commitment and is always readily available to send listings and to see homes. She has great experience, provides unbiased opinions on the homes, and also draws attention to the things that may be overlooked. She provides detailed reports adn comparables that helped us make the right decisions.

She has been with us from beginning to the end of our home buying process and we are happy that we picked Jeannie as our realtor.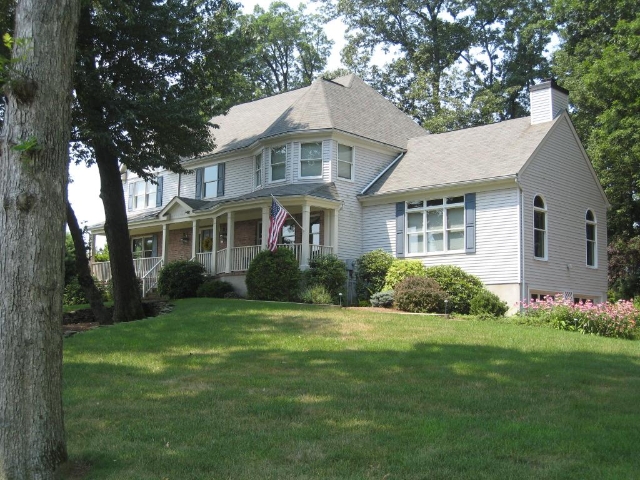 ---
Dawn & Mark, Morris Township
We found Jeannie through pure luck. We decided to drive around the Warren, NJ area to see how we liked the area. We passed an open house and decided to take a look. Jeannie was working the open house and we immediately loved her warm and very genuine personality.

Originally being from Brooklyn and also being first time buyers we were very nervous about starting to look in NJ but Jeannie made us feel very comfortable and we knew we wanted to work with her right away. She was extremely patient and dedicated to us throughout the whole entire process. Any questions we had, no matter how little they were, she was there to answer and guide us through the scary process of first time home buying.

One of our fears about home shopping was working with a realtor who was only out there to sell a house and sell it quickly. But thankfully Jeannie's priority was to make us happy and sure we found a house that would be our Home. She never pressured us, she only guided us and helped us feel less stressed and more at ease. When we did find our home she did whatever she could to make sure we got it!

Thanks to Jeannie and her good heart and strong market skills we are the happiest we can ever be in our new home. We highly recommend Jeannie and will always be in touch with her for any future endeavors.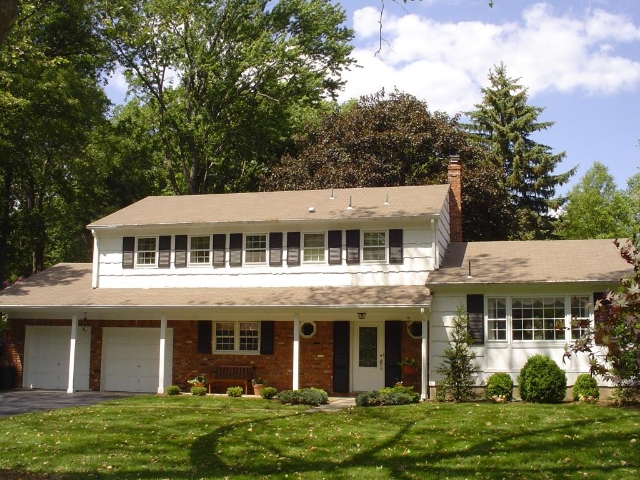 ---
Dan & Sue W., North Plainfield
Having many options in our corporate relocation program, we chose Jeannie for her professionalism and her understanding of the North Plainfield market. Our decision proved to be the right one.

Jeannie was persistent in marketing our home while also communicating with us and managing our expectations during this very tough market. She brought us through an unsuccessful bid where the buyers were unable to obtain financing, despite already having a mortgage commitment, to the successful sale of our home to everyone's satisfaction.

We would recommend Jeannie to anyone looking to sell a home in the area.
---
Cherie & Karl, North Plainfield Seller, Warren Buyer
We had the fortunate opportunity to work with Jeannie after being referred to her by my mother. Following an exhausting and less than positive 6 month period of listing our home with another Realtor, we were not very optimistic about selling in such a challenging market.

Our first appointment with Jeannie laid the foundation for what would be a positive home selling experience. Jeannie was extremely upbeat and excited about having the chance to list and sell our home, even though our home had been on the market for 6 months with another Realtor. Jeannie provided us with an overvie of her services, the value her experience and professionalism would bring, and the vision of selling our home to move into a new one!

During the listing period, Jeannie ALWAYS answered her phone when we called, maintained a level-headed and clear thinking mentality, and was the kind of Realtor that you would dream of working with. Within a few days of our first meeting, Jeannie had coordinated the new listing details, published our home on the MLS, sent a direct mail piece to surrounding towns, arranged for a caravan of other Realtors to view our home, and made suggestions that were well thought out and on target. Our home buyer came only a few short weeks after listing and Jeannie managed the process to a T.

We could not have asked for anything more than the services she provided. We were able to sell our home while other homes in North Plainfield sat and continue to sit on the market. We highly recommend Jeannie because any other Realtor would pale in comparison. We are available to answer questions and provide additional feedback about Jeannie at any time.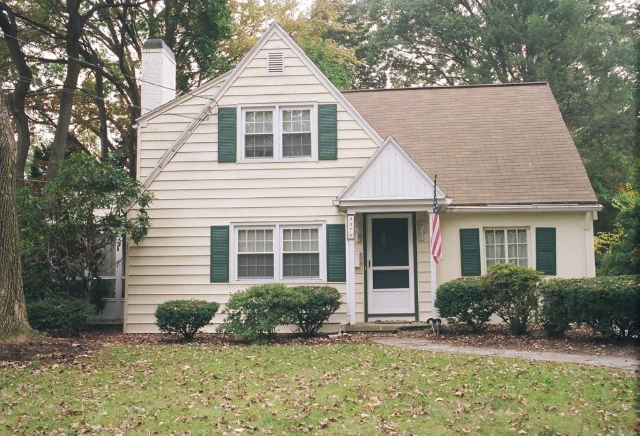 ---
Carl & Heidi Blanchard, Bridgewater
The importance of trust in your realtor cannot be overstated. As first time home buyers, my wife and I needed to be guided through the process from start to finish. In Jeanne Feenick, we found a partner whose professionalism, adaptability and empathy allowed us to move through the turbulent waters of real estate with confidence.

From our first contact by email, Jeanne was responsive to our questions no matter how trivial. She was always available by phone, email and in person, if necessary. She helped us effectively deal with other members of the realty profession, attorneys, inspectors and those involved in the process. Her business-like but approachable manner always allowed her to diffuse potentially tricky situations involving people we needed to interface with.

Jeanne's ability to respond to situations with flexibility and a fresh perspective helped keep us comfortable with the process. Some of our requests regarding the purchasing process were unconventional, yet Jeanne barely batted an eyelid. She considered our request to meet with the sellers weeks before the closing, saw the up-side in our particular request, and made it happen. That meeting helped seal the deal for us. Without it, and without Jeanne's willingness to go with us on it, we may not living in the beautiful home we now find ourselves.

Throughout the whole home-buying process, we felt like we had a true ally in Jeanne. She always had OUR interests in the forefront of her mind. She often said, "YOU have to be comfortable with the way we are proceeding." She often used the term "in good faith" and adopts the "win-win" philosophy of buying and selling. She understands that buying a house is much more pleasant if everyone involved is comfortable and not pressured into rash or ill-planned decision making.

We really can't imagine there's a realtor out there doing the same quality of job as Jeanne Feenck did for us. If you are new to this game, or have bought and sold a dozen houses, we suggest you give this remarkable professional a call and see for yourself.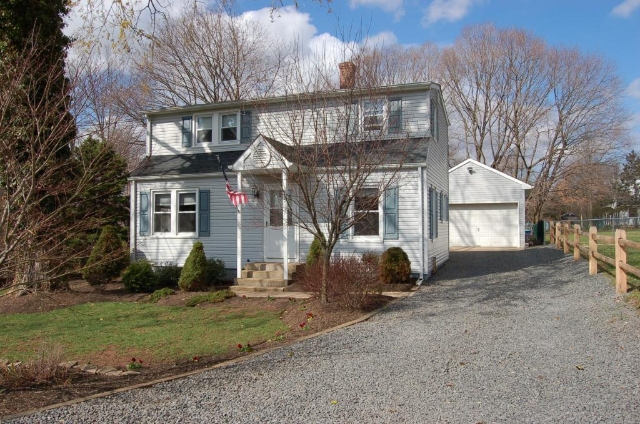 ---
Bruce & Mara David, Bedminster
Whether you are looking to buy or sell real estate, Jeanne Feenick should be your agent! We did not realize how important she was to our success in buying a home until we had to sell a property outside her service area. Suffice to say that it became very clear that which realtor you choose makes quite a large difference in how well/easy the real estate transaction can go!

She is diligent, markedly competent, responsive, persistent, and savvy in how the market is trending and presently acting. Her website has more current and better information than many of the other real estate websites, and even the local papers!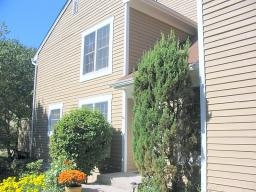 ---
Bruce & Sara Schundler, Bedminster
Over the years, we have been involved in buying ten homes, we have worked with many real estate agents in a number of states and we have helped our children and many friends during the process of buying and selling their homes. Of all the real estate agents we have known, Jeanne Feenick was the most professional, constantly helpful, and remarkably efficient. And perhaps even more important, she was very understanding, extremely fair and ethical, and always forthright and honest.

She quickly assessed our goals and didn't try to sell us more or less than we wanted or needed; she pursued what was right for us even when it meant extra work, and she made everyone feel we were working together to accomplish a fair and equitable deal for everyone. And in the end, what often can become a stressful or difficult experience was an easy, positive, and good transaction.

We have recommended Jeanne to others several times, we've asked her advice on real estate issues and we value teh experience and contact we have had with her.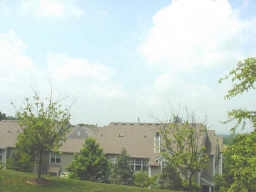 ---
Jim & Kim Lime, Bedminster
Jeanne Feenick has been a joy to work with. From the moment we met her we felt at ease with our decision to list with her. Jeanne presents herself in a warm and welcoming professional manner. She is clearly quite competent; detail oriented and knows the market. She made sure our listing was correct from day one and was very proactive in promoting our property. We would not hesitate to recommend her or to use her services again.
---
David & Dionne Shanosky, Warren
As a dedicated and professional real estate agent, Jeanne Feenick makes finding a new home an enjoyable experience. As a resident of the area who has raised her children in town, Jeanne is not only knowledgeable about the town of Warren and surrounding areas, she is also well versed on the school systems - an important factor that young families consider before buying a home.

It is obvious by her commitment to the buyer or seller that Jeanne loves her profession. Without any doubts, we would recommend Jeanne to our friends and family.
---
John Thomas, Bedminster
I highly recommend Jeanne Feenick to assist in buying or selling your home. Jeanne combines results-oriented, energetic Wall Street business savvy with a kind, yet assertive selling approach. Jeanne is extremely detail-oriented with staging the property for maximum appeal to the buyer. Sales and marketing materials are impressive, both hard copy and over the internet. Working with realtors can be a time-consuming, annoying process, even if your home is in "sells itself" condition. However, Jeanne knows the real estate business, and she helps to make house-selling a positive experience. If you want to buy or sell your home, I would contact Jeanne first.
---
Val & Jamie Torres, Clifton
To start off, Jeanne's Broker must be very proud for having such a talented, devoted and hard working realtor such as Jeanne Feenick on their staff.
Purchasing your first home is always stressful. Fortunately for us we found Jeanne Feenick who made the whole process the exact opposite. She made the process, which ended up taking many months to locate the right home, a thoroughly enjoyable one, and her optimism and good attitude were what kept us going when it seemed we might never find the one we wanted. This level of service you cannot put a price on and it was this level of personal attention and service that went above and beyond our expectations of what a real estate agent was supposed to provide.
Jeanne's sincerity was one of the many aspects that made us choose her as our agent. She made a genuine effort to understand our needs in a home. She went beyond the call of duty to make sure we had good grasp of the local market and assisted us in every step of the process of buying. We felt so comfortable with her after our first meeting and to say that she has endless patience would be an understatement. What was especially helpful was that Jeanne was readily available by email or phone, whenever we had a question. We never felt pressured and she showed us numerous homes to ensure that we were making the right decision. Once we found our home Jeanne continued to be very accommodating arranging to be at all the inspections and closings. This took all the guesswork of purchasing a home out of the equation and again it was very reassuring knowing we had someone looking out for our best interests every step of the way.
We cannot recommend her highly enough if you are looking to purchase a home or planning the sale of a home. She is truly devoted and quite good at what she does.
We would definitely work with Jeanne again!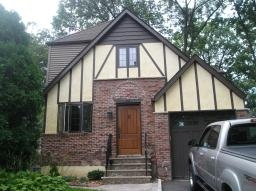 ---
Darleen & Darrick, Edison
My husband and I were clueless first time homebuyers, and Jeanne Feenick held our hand through the process of buying our ideal townhome in Edison, NJ! Even though she works out of Warren usually, and we were considering agents in Middlesex, NJ, distance wasn't an issue, and when we met her we had to have her represent us!

Trustworthy, known to be professional by everyone who knows and meets her (even our brokers, inspector, people from the seller's side kept saying "she's really good" "wow, she's a real pro"), yet down-to-earth, and very dedicated to our needs, Jeanne spent countless hours with us on the phone (listening to our every concern and issue) and in person (including sitting with us in our car at 10PM on a cold winters day guiding our discussion of the pros and cons of properties we saw). When we were tired from the process, and were ready to accept the subpar terms of the sellers side, Jeanne put on her sneaks immediately and advocated for us in a professional manner. She never settled for anything less than the best for us, and for that, we got an awesome townhouse for a great price (plus the first time homebuyers credit!).

It really took a villiage to buy a house, and I can't even imagine having done this without someone like Jeanne, who treated me as her own daughter. Jeanne, thank you SO MUCH!